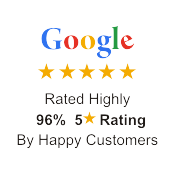 Method of Service & Terms:
We provide anti-termite treatment for all the residential & commercial premises. To control termite colony under soil, drilling treatment is done and creates chemicals barriers to avoid termite from spreading in the wall. Inside the premises, holes are drilled at the junction of the wall and the floor at an angle of 45 degrees in the intervals of 1 ft. These holes are sealed with Chalk/white cement. Within visit if problem occurs, injection treatment will be done.
Advantages:
Eco-friendly, odorless & World health organization approved chemical used – Bayer (Premise) Termite Control.
This treatment is safe, quick, long lasting, 100% effective and no side effects on senior citizen, pregnant women, child and pets.
This service can be applied during working hours without any disturbance.
Service Hours: 1-2 Hours (Depend on Home Area)
No. Of Technicians: 1-2 (Depend on Home Area)
Service Frequency with warranty period:
1 Year contract includes 3 services. 1st Major Drill Service and 2 checkups within a distance of 4 months.
2 Year contract includes 5 services. 1st Major Drill Service and 2 checkups within a distance of 4 months in the first year, after that every six months in the second year 2 checkups.
5 year warranty also for termite treatment for residential and commercial buildings.
Wood Borer Control Service:
Oil based treatment to eradicate dry wood termites mainly found in damaged and infested wood, furniture, sofa, table, cupboards.
After inspection of affected area will decide service frequency.
Rate will be disclosed after inspection.