Those flowing curtains draped on your windows give a rather fancy look to your house. With pretty print, colors and textures the curtains in your home add life to your living rooms, bedrooms, balconies etc. But these same curtains when soiled can give an unclean and foul ambiance to your home. They are very distinctly visible and hence must be kept as neat and clean as possible. With our Curtain Cleaning Services, we make sure to clean every inch of your home this very beautiful piece of décor.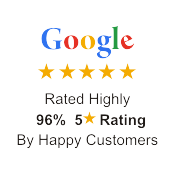 Service Includes
Steam cleaning for Curtain is excellent because Steam cleaning kills 99.9 percent of bacteria, germs and dust mites.
Vacuum machine is used to remove dry dust, then with foam based shampooing & steam scrubbing is done to remove stain & Spots then special sucking vacuum machine is used, it will take 4 to 5 hrs. to get completely dry.
No. Of Cleaners: 1-2 (Depend on Bathroom Area)
Curtain should not be used until completely dry.
Customer has to provide for water & electrical connection.
Customer should be must verify the completed work, we do not do rework.