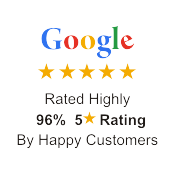 Service Includes
Steam cleaning for Curtain is excellent because Steam cleaning kills 99.9 percent of bacteria, germs and dust mites.
Vacuum machine is used to remove dry dust, then with foam based shampooing & steam scrubbing is done to remove stain & Spots then special sucking vacuum machine is used, it will take 4 to 5 hrs. to get completely dry.
No. Of Cleaners: 1-2 (Depend on Bathroom Area)
Curtain should not be used until completely dry.
Customer has to provide for water & electrical connection.
Customer should be must verify the completed work, we do not do rework.
Trusted By Great Brands