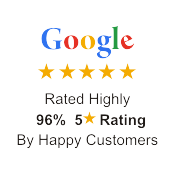 Method of Service & Terms:
After inspection, technician spraying approved chemicals on hiding spots of bedbugs (i.e. mattresses, curtain, bed corners, cushions, furniture's & wall crack, sofa etc.) House should be keep closed after service for 2 - 3 hrs. First treatments have no effect on eggs of bug so second treatment after 15-20 days is necessary to do to stop the recycle of this bug.
Advantages:
Eco-friendly and World health organization approved chemical used – Bayer Bed bugs Control.
This treatment is safe, quick, long lasting, 100% effective, light odor approved chemicals and no side effects on senior citizen, pregnant women, child and pets.
This service can be applied during working hours without any disturbance.
Service Hours: 1-2 Hours (Depend on Home Area)
No. Of Technicians: 1-2 (Depend on Home Area)
Service Frequency with warranty period:
One Time Service:
2 services compulsory gap at 15-20 days with 45 days warranty period.
Annual Contract:
1 year contract with warranty period. The second service is done 15-20 days after the first service. The remaining three services will be done quarterly.