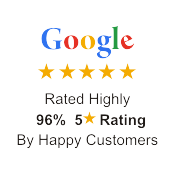 Method of Service & Terms
In these treatments odorless chemical spraying is done on the wall, curtains and dark corners of the house. As mosquito enters the house and sat on the wall for the relax and comes in contact with the chemical particles then it will die.
As the chemical effect get reduces day by day so the effect of the service get slow so regular treatment is recommended for best results.
Advantages
Eco-friendly and World health organization approved chemical used – Bayer Mosquito Control.
This treatment is safe, quick, long lasting, 100% effective and no side effects on senior citizen, pregnant women, child and pets.
This service can be applied during working hours without any disturbance.
Stopping new mosquitoes prevents breeding of mosquitoes and prevents diseases such as dengue and malaria.
Service Hours: 30 - 45 minutes (Depend on Home Area)
No. Of Technicians: 1-2 (Depend on Home Area)
Service Frequency with warranty period
Note:
There is no warranty on this treatment because insects fly easily from one place to another and it also depends on the cleanness of locality near by the house.