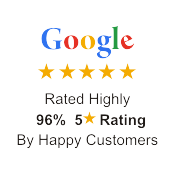 Service Includes
Steam cleaning is eco-friendly – no chemicals are involved. Steam cleaning is excellent because Steam cleaning kills 99.9 percent of bacteria, germs and dust mites.
Steam cleaning is excellent for those difficult-to-clean cracks and crevices.
Cleaning of bathroom tiles, shower, washbasin, taps, mirror, WC, cabinet and Disinfection of bathroom.
Moping and cleaning of floor without moving heavy furniture.
Wall cleaning to remove dry dusting and cobweb with wiping if washable paint. (Wet washing)
Wiping of windows, window panel, dry vacuuming of window channels and dusting of grills.
Dry vacuuming of sofa, chairs mattresses, carpet and curtains etc. (Not wet washing)
Cleaning of lighting fixtures, door handles with wiping.
Dusting of Gadgets and interiors.
Cleaning of cabinets and wardrobes externally.
Fridge, microwave, exhausted fans, stove and hob external cleaning with steam de-greasing of kitchen area.
Service Hours: 5-7 Hours
No. Of Cleaners: 3-5 (Depend on Home Area)
Note:
Cabinet and wardrobes cleaned by internal also if emptied by the customer in advance.
Sofa, carpet and mattress foam/shampoo cleaning are available at additional charges.
Customer has to arrange for stool/ladder, water supply and electrical connection.
Unreachable and unsafe places will not be cleaned by our cleaner.
Customer should be must verify the completed work, we do not do rework.