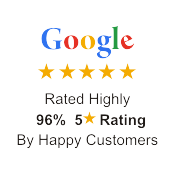 Method of Service & Terms:
Herbal Gel baiting technology applied for cockroaches at disinfection area like wall & furniture cracks, crevices, kitchen area and electrical switch boxes and electrical appliances etc. The gel contains a food product to attract cockroaches. It takes 15-20 days for this treatment to be effective.
The odorless chemical spray used for red and black ants, spiders, silverfish in living area, bathroom, bedroom.
Advantages:
Eco-friendly, odorless & World Health Organization approved chemical used – Bayer (Responser) for Cockroaches and Ants Control.
This treatment is safe, quick, long lasting, 100% effective and no side effects on senior citizen, pregnant women, child and pets.
You don't need to empty the cabinets and drawers and No need to leave the home during or after treatment.
This service can be applied during working hours without any disturbance.
Service Hours: 30 - 45 minutes (Depend on Home Area)
No. Of Technicians: 1-2 (Depend on Home Area)
Service Frequency with warranty period:
One Time Treatment (1 time Service With 30 days warranty period)
In Annual Contract period provide 3 services (one treatment at distances of 4 months). Complaint service will be provided without any extra charges in contract period.
We are also providing a two-year contract that will have 6 services (one treatment at distances of 4 months).
Note:
After gel treatment, do not remove the gel spots and do not clean with water.