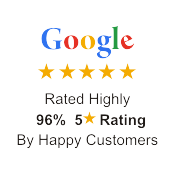 Method of Service & Terms:
Bird Netting
In this method nets are used to prevent birds from entering in the premises. These nets are made of knotted polyethylene (HDPE) hence is UV resistant. These nets are chemically inert, water and weatherproof. It has high breaking strength so that birds cannot cut the net.
For bird netting, Net Bolts for corner fixings, Screw pins for intermediate fixings, Wire Rope, barrel stringers for tightening wire rope, to fix the net to wire rope we use hogging staples.
Bird Spikes
Bird Spikes are used on buildings and structures to keep pest birds from landing and roosting. Bird spikes are effective, humane, and will not harm birds. It can be installed on Air Conditioners, Window Ledges, CCTV Cameras, Railings, Columns and Sign Boards etc.
The Rate will be disclosed after inspection.
Advantages:
Black and white net colors is available.
The net we use does not harm the birds, it only prevents the birds from accessing.
The wire rope and metal fixing materials we use are of stainless steel.
Our netting is very fine and is hardly visible.
This service can be applied during working hours without any disturbance.
Service Hours: 2 – 3 Hours (Depend on windows number and size)
No. Of Technicians: 1-2 (Depend on windows number and size)