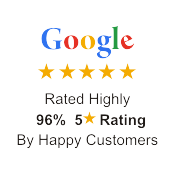 Rats and Rodent Control Service
The Sadguru Facility uses three treatment modalities to relieve the rats.
Baiting Method
Baiting is a very important part of controlling rodents. The rat is well controlled by this route. We mix poison their attractive food and put it in the right place. When mixed with anti-coagulant rodenticides in rats' favorite foods, mixed foods are very appealing to rats. We periodically check to make sure that the bait is sufficient to kill the mice and then make it available again.
Trapping Method
This method is safer and more useful than the baiting method. This method is done at the hospital, food processing unit, pharmaceutical units, school and home. The rats are easy to dispose of, when they are caught on a trap.
Mechanical Method
The mechanical method is also a great method for controlling rodents. Rats enter the house through pipes. For that, we create a rat guard which is mounted on a pipe in a round shape. We call them Rat Guards. Due to the Rat Guard the rats cannot enter the premises via the pipe. And in this method, the Society can also use Rodent Trap (Box) in the premises.
Advantages
In the Mechanical method, we use the Galvanized Sheet that do not rust and rat guard will be movable.
The trapping method is used without Poison.
Service Hours: 30-45 Minutes for Baiting, Trapping Treatment and for Mechanical Method depends on Rat Guard Nos.
No. Of Technicians: 1-2 nos
Service Frequency
One Time Service.
Annual Contract: We have annual contracts service once every 3 months in residential premises. And there is a fortnightly service for commercial premises and housing societies.
Note:
The baiting method will be done only on the building premises.
Trapping treatment is done only in the inner area.