Our varied office carpet cleaning services are not only efficient but also pocket-friendly. Our staff are punctual and quick and helps you achieve the desired cleanliness in no time!!! Our skilled professional is well trained and comes equipped with the latest know-how in the cleaning industry, thus ensure that our clients receive the best office carpet cleaning experience.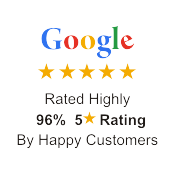 Service Includes
Moping and cleaning the floor without moving heavy furniture.
Wet washing (foam based Shampooing) by vacuuming of sofa, chairs and carpet.
Wiping of windows, window panel, dry vacuuming of window channels and a dusting of grills.
Dusting and wiping of desks, tables, desktops, computer and printer etc.
Cleaning of lighting fixtures, doors and door handle with wiping.
Cleaning of cabinets and wardrobes externally. (Internal if emptied by customer in advance)
Fridge, microwave, exhausted fans, stove and coffee machine external cleaning with de-greasing of pantry area.
Cleaning of washroom tiles, shower, washbasin, taps, mirror, WC, cabinet and Disinfection of washroom.
Wall cleaning to remove dry dusting and cobweb. (Not wet washing)
Moping and cleaning of conference rooms.
Note:
Cabinet and shelves cleaned by internal also if emptied by the customer in advance.
Customer has to arrange for stool/ladder, water supply and electrical connection.
Unreachable and unsafe places will not be cleaned by our cleaner.
Customer should be must verify the completed work, we do not do rework.
Service Details
Dirt & dust from the chair is removed by vacuum machine, then special foam based shampooing solution scrubbing/brushing done and excess water are extracted from the chair by vacuum, after extracting it will take 3 to 5 hrs to get completely dry.
Service Hours: 1-3 Hours
No. Of Cleaners: 1-3 (Depend on no. of Chairs)
Note:
We don't give 100% guarantee on hard & old stains because more scrubbing will damage the fabric.
Customer has to provide for water and electrical connection.
Chairs should not be used until completely dry.
Customer should be must verify the completed work, we do not do rework.
Service Includes
Every carpet cleaning starts with a proper method using a vacuum machine to remove dust & soil.
After removing dry soil and dust next step will start with foam based wet shampoo scrubbing to remove a stubborn stain.
Once the shampooing process completed, water extraction process will start with powerfully vacuum machine for dry.
It can take 3-5 hours for the carpet to dry after treatment.
Service Hours: 1-3 Hours
No. Of Cleaners: 1-3 (Depending on the carpet size)
Note:
We don't give 100% guarantee on hard & old stains because more