Maa Lakshmi will be pleased with you this Diwali. If you clean the house in this way.
Posted on September 09, 2020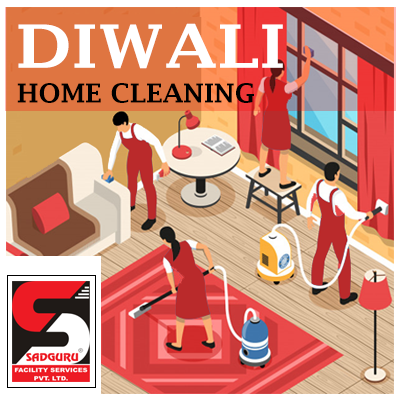 The festival of Diwali is celebrated with great pomp. People start preparations several days in advance, for this festival lasting five days. Cleaning the house is one of the most troublesome tasks that we all have to face. In this Diwali, we will give you some easy tips which will not cause much trouble in your work. If you have not started your cleaning yet, then let us start cleaning with these easy tips. And you will be able to welcome Maa Lakshmi to your home with pleasure.
Easy Tips to Clean the House this Diwali:
First of all, we will remove the dust and nets of the walls. Then decorate your house with printed wallpaper and chart and also put new curtains in the house, which will bring newness to your house in a short time. And Lord Ganesha and Maa Lakshmi could also gladly come to the house.
To remove stains of tea or coffee in wooden furniture, use a little soap and a wet cloth. This allows wooden furniture to be cleaned properly.
Baking powder can be used to clean the grease in the kitchen. You can easily clean the baking powder by mixing it with water in a lubricated area and keeping it for 10 minutes and rubbing it with a brush or wet cloth.
To clean the cooler fan lights of your home, you can do cleaning with baking powder, water and surf.
Soda and salt can be used to clean house sinks, washbasins and bathroom drain and odors. Salts get deposited on bathroom tubs, which look very messy, which you can clean with vinegar or baking powder and water.
Salt accumulates over the drains present in the house, which appears untidy. To clean them, vinegar or baking powder with water solution can be cleaned.
Take hot water, surf and aluminum in a vessel, put silver utensils and jewelry in it for a while and clean it by rubbing it lightly.
This work cannot be done by a single person, you can also take the help of the members of the household. If there is no one to help you in the house, feel free to contact the Home Cleaning Service.
For more details Call:  8291960605 | 7208091124   or
Visit https://www.sadgurufacility.com/mumbai/cleaning-services